Sales Guarantee & Warranty
Sales Guarantee & Warranty
30-Day Money-Back Guarantee for Any Reason
Undamaged products may be returned for a full refund for any reason within 30 days of the date the item was delivered to the designated shipping address. Once the returned item arrives back in Feelopie warehouse for inspection, the refund process will begin.
Returns must include all accessories

For non-quality related warranty claims,

F

eelopie

refunds the cost of the product itself
Returns may be rejected if items do not meet the above requirements
Refund requests for the 30-day money back guarantee expire 30 days after opening a warranty claim. It is not possible to process a request for a refund for non-quality issues for items that have expired this 30-day window. For purchases not made directly through Feelopie online stores, please contact retailers for refunds. For quality-related issues, please see below.
12 Months Warranty
Feelopie 12 months warranty protection plan is designed to give you peace of mind. Keep your lifestyle more gorgeous with outstanding accessories.
We're so confident in our product that we're willing to offer a 12 month guarantee. That means, should you have any issues with your lamp within 1 year, send it back to us and we will send you a brand new one for no extra charge.
Process:
Buyer must provide sufficient proof of purchase

F

eelopie

must document what happens when buyers troubleshoot the product

The defective item's serial number and/or visible proof depicting the defect are required

It may be necessary to return an item for quality inspection

For defective items that  

F

eelopie

needs to have returned, warranties on those replacements are voided if the wrong item is returned to

F

eelopie 

or if the defective item is not returned.
Warranty Claims for Quality-Related Issues
We always need to verify proof of your defect. So, you've to show us your purchase receipt 
✔ Proof of purchase receipt required as an Authenticity
Please email : contact@feelopie.com 
WITHOUT PayPal?
You don't need a Paypal account to checkout.
Paypal accepts all payment credit cards. 
Just select 'Paypal' and click the 'Pay with Debit or Creditcard' button.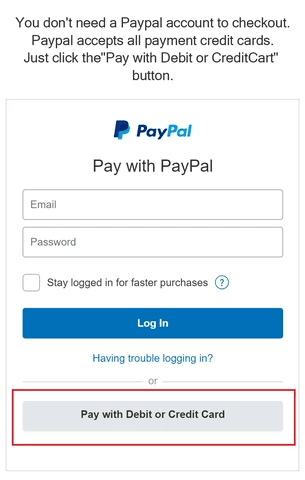 Contact Us
Email : contact@feelopie.com