3X InstantWhitening DeodorantHerbal Spray
Before we introduce our product, let's look at our happy customers.
"
I decided to buy this cream because I liked the fact that people showed photos of it working. I'm usually skeptic of this kind of spray so, checking other people experiences with them is a must for me and it didn't disappoint me.
The product absorbs easily on the skin and leaves a very nice feel on it. On before I use this spray, you can see how uneven and even "bumpy" my skin but, as the weeks progress, you can see that my skin starts getting a more even tone and smoother, softer look to it." -Zebby Thompson—Atlanta, Georgia
"Very impressed with this product. Been using this product for about 2 weeks now and I can tell a huge difference from my skin complexion, including acne scars, and even old stretch marks. Fading everything away and making my skin less pigmented and lighter. I notice it fades away razor bumps on my husband face. The scent is not that strong and its pleasant. I definitely recommend this and I will purchase this again." – Jenifer Lee—Aurora, Illinois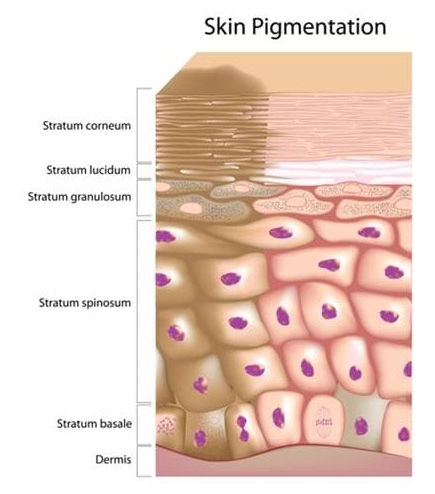 Here are the key ingredients of 3X InstantWhitening DeodorantHerbal Spray:
Hamamelis Virginiana: has many benefits for skin, including relieving inflammation, tightening pores, and helping with razor bumps. It may also help reduce acne, since it can cleanse your skin of excess oil. However, witch hazel should not be used by people with dry or extremely sensitive skin since it can cause irritation.
Hydrogenated Castor Oil: It refreshes, gives the skin a natural glow, narrows down pores, removes contaminations and reduces inflammations. In addition to all this, the acids in it are able to give your skin a lighter tone.
Herbal Glycerin: may lead to better skin health by helping soothe skin irritation, protect against infection and promote wound healing. Studies show that applying glycerin-containing products may protect your skin against irritants and microbes, as well as soothe inflamed or wounded skin.
Here are the unique features of 3X InstantWhitening DeodorantHerbal Spray:
Keeps your underarms dry and odor-free

Helps skin recover from underarm irritation

Effectively fights again odor-causing bacteria

 

Ensuring long-lasting protection.

 

It can avoid keratosis pilaris or also known as "Chicken Skin"

Provides you with effective protection against odor

3x effective whitening

Long-lasting freshness

Anti-stain action

Skin-friendly - Dermatologically tested
You'll Also Love These