Anti-aging CollagenGel FaceMask
Before we introduce our product, let's look at our happy customers.
Jade experiences an acne breakdown, which leads her to a depression where she can no longer take the acnes from her face anymore. She tried our product and it works perfectly for her.
"After using this mask, my skin is twice as white, very smooth, feels light and beauty"—Jade Emerald—New York, New York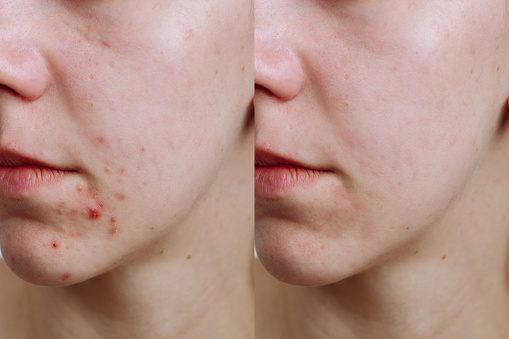 Myriam is very sensitive when it comes to skincare products but when she used our products it fits her skin and she always uses it every now and then.
"The first time I bought from the shop. Because I am also curious about how this product work, though it is ineffective unexpectedly it is very good" Myriam Davids—Dallas, Texas
Here are the key ingredients of Anti-Aging CollagenGel FaceMask:
Fullerene: 

has been widely studied for its antioxidant properties and has been proven to be highly effective at neutralizing the free radicals which can damage the skin from exposure to sunlight, air pollution, stress, etc.

Sericin: is one of the two ingredients in our soap that has been known to help in the reversal of sun damage.
Centella: 

Asiatica-derived ingredients are used as antioxidants and skin conditioning agents in skincare and cosmetic products.
This is how our Anti-Aging CollagenGel FaceMask makes it so special:
NUTRITION AND INCREASE COLLAGEN: Increase elasticity, restore collagen, skin regeneration

RESTORE SKIN:

Tightens pores improves dull skin conditions, helps firm skin, and anti-aging.
FAST EFFECTIVE: Clean, brighten skin

, 

moisturize and nourish.
Steps on how you're going to use the Anti-Aging CollagenGel FaceMask:
After washing your face, apply an adequate amount to apply on the face

Apply evenly to the face

Go to sleep without washing your face
Anti-Aging CollagenGel FaceMask it restores skin while sleeping with no surface wash is required. Nourishes and brightens the skin for easy absorption. Regenerates from within and provides a protective barrier to the skin. 
Product included:

1 box of Anti-aging CollagenGel FaceMask (4ml×7packs)
You'll Also Love These